MapFrame Mobile Solutions
GE Energy's MapFrame™ Mobile Solutions are a combination of mobile mapping applications and field automation processes. Powerful FieldSmart™ software moves GIS, map and facility data out of the office into the field, mobilizing your workforce and streamlining tasks – such as inspections, audit and design – all within a single viewing package.
More demands than ever are being placed on a field workforce made up of fewer people. Work needs to be performed swiftly and accurately. We understand the needs of your field workforce and the restrictions of today's economic environment.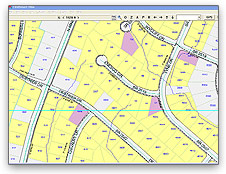 Benefits
Improves the efficiency and accuracy of field-based work through a map-centric approach
Ensures field user acceptance with a fast, simple, intuitive user experience
Eliminates dependency on network connectivity to perform work with powerful compression technology that allows data for the entire service territory to reside on the mobile device
Creates ROI in just months by delivering powerful, reliable solutions that transform the field into a center of business enhancement
Please contact us for more information about FieldSmart Products.

Download FieldSmart Standard Interface Fact Sheet (PDF, 137KB)

Download Field Flow Manager Fact Sheet (PDF, 91KB)

Download FieldSmart View Fact Sheet (PDF, 206KB)

Download FieldSmart Route Fact Sheet (PDF, 245KB)

Download FieldSmart Sketch Fact Sheet (PDF, 116KB)

Download FieldSmart Inspect Fact Sheet (PDF, 169KB)