Training

Unlock the full potential of FME®
Let's push our boundaries while playing on FME with our Certified Trainers.
FME Desktop Basic, 2 days

This training builds a strong foundation for using FME Desktop by introducing basic concepts and terminology, helping you become an efficient user of FME, and directing you to resources to help apply the product to your own needs.
Using FME Workbench and FME Data Inspector

Format and Coordinate System Transformations

Using Transformers

Building and Running Transformations

Ask for info

FME Server Authoring, 2 days
The course teaches how to use the essential components and capabilities in FME Server such as running workspaces on FME server, creating Self-Serve services and automating tasks through scheduling or triggers.
Security and User Roles

Running Jobs, Job Queues

Creating Transformation and streaming services

Automations using Scheduling and Triggers
Ask for info
FME Desktop Advanced, 2 days
This training course builds upon the basic framework of workspace creation in FME Desktop. The course covers topics that are commonly used by all workspace authors who wish to take their FME skills to the next level.
Workspace Parameters

Improving Performance

Custom Transformers

Dynamic Transformations
Ask for info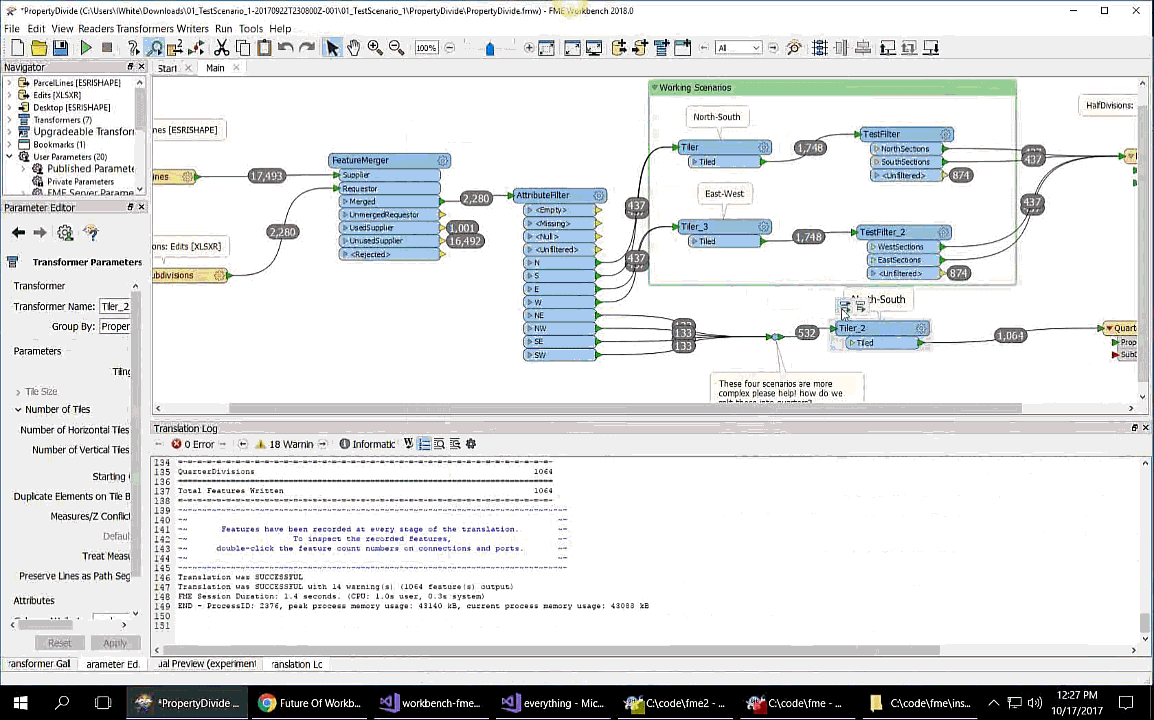 FME Server REST API, 1 day
The FME Server REST API training is a new course that teaches FME users how to master the FME Server REST API.
Interacting with the FME Server REST API

How to use FME Server RESTI API calls to complete Administration Tasks

Developing with the FME Server REST API
FME Server Administration, 1 day
FME Server administration involves managing important tasks like optimization, security, and installation. Learn what administration options are available in FME Server and how to modify them to design the most effective deployment for your needs.
FME Server Security

Scalability and Performance

Planning FME Server installation, Scalability and Performance, Fault-tolerance

Migration and Upgrades
Ask for info