Field Force Automation
GE's Field Force Automation solution supports service-related business processes with an advanced optimization platform that enables field service operational excellence and provides our customers with best-in-class functionality, intuitive technology, and production-proven experience.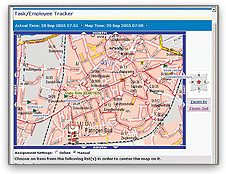 With Field Force Automation, all members of the service community have the ability to plan, execute and monitor long-term trends and short-term dynamic events to continuously achieve operational goals.
Please contact us for more information about Field Force Automation.

Download Field Force Automation Brochure (PDF, 242KB)

Download Field Force Automation for SAP Fact Sheet (PDF, 108KB)